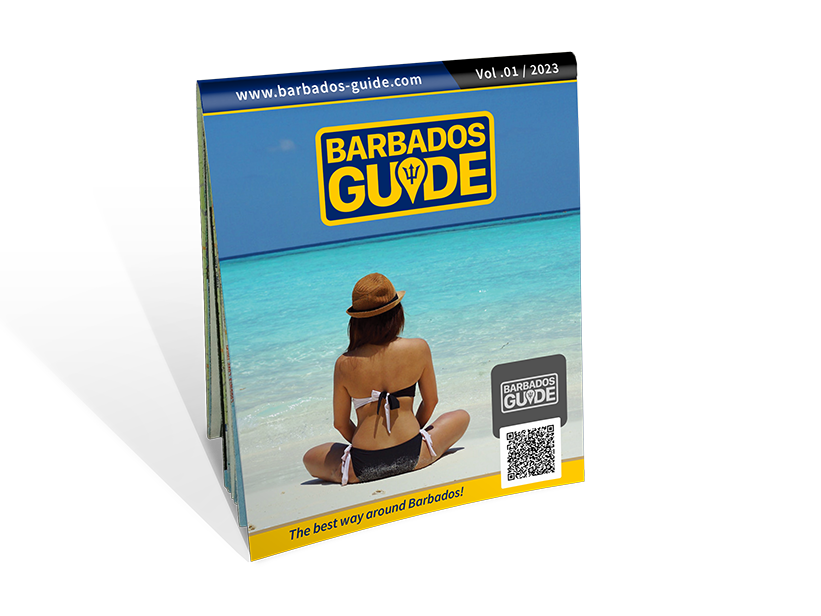 The Barbados Guide!
Welcome to the Barbados Guide, a valuable resource for visitors and locals alike to quickly locate what they're looking for in an easy-to-digest format. We present information on businesses and attractions across Barbados.
The Barbados Guide exists to provide the most relevant information by utilizing QR code technology to ensure the information provided is the most up-to-date. We seek to give users of our site easy engagement and current offers and events Island wide. Let us help you get around our beautiful Island with our interactive map. Click on the pin drop of any business or attraction you seek, and we'll help you get there.
We are grateful you found us, whether searching online or via one of the many QR codes on our FREE Barbados Guide & Map available Island-wide. Barbados is filled with businesses eager to serve you and ensure your stay is memorable.
We offer selling Barbados Guide subscriptions, vouchers and gift cards as well as giving away free discount vouchers. Just search a business and find what they have to offer.
Barbados Guide Subscription is a paid access to Barbados Guide features. It is an annual fee. For more information please click here.
Gift Card/Voucher is a card, code or piece of paper that you buy at a shop and give to someone, which entitles the person to exchange it for goods worth the same amount.
Free Discount Voucher is a card, code or piece of paper that you receive and it gives you opportunity of exchanging it for good or services for free.
We hope you have a fantastic stay. Enjoy our site, and welcome to Barbados!
About Barbados Guide